$149.99
$0.00
USB Rechargeable Heated Jacket Front and Back Temperature Adjustable
 Breathable Hooded Shell: The breathable hooded shell is made of water-repellent and windproof materials, suitable for autumn and winter weather conditions.
4 Heating Zones: The main body's 4 heating zones are quickly heated in a few seconds. The four carbon fiber heating elements generate heat in the core body area including the left and right abdomen, mid-back, and waist. Just press the button to adjust the 3 of high, mid, and low heating settings.
2020 New Design: Electric carbon fiber heating, plush velvet lining to keep warm, double heat preservation, the best heat gathering system to ensure that you will not lose any excess heat.
Upgrade Heating: Lock temperature to keep warm, temperature control electric heating, suitable for sports: skiing, general, hiking, camping, fishing, outdoor mountaineering, travel.
Double Warmth Outer Layer: Polyester with silk fabric, water-repellent, wind-proof and cold-resistant.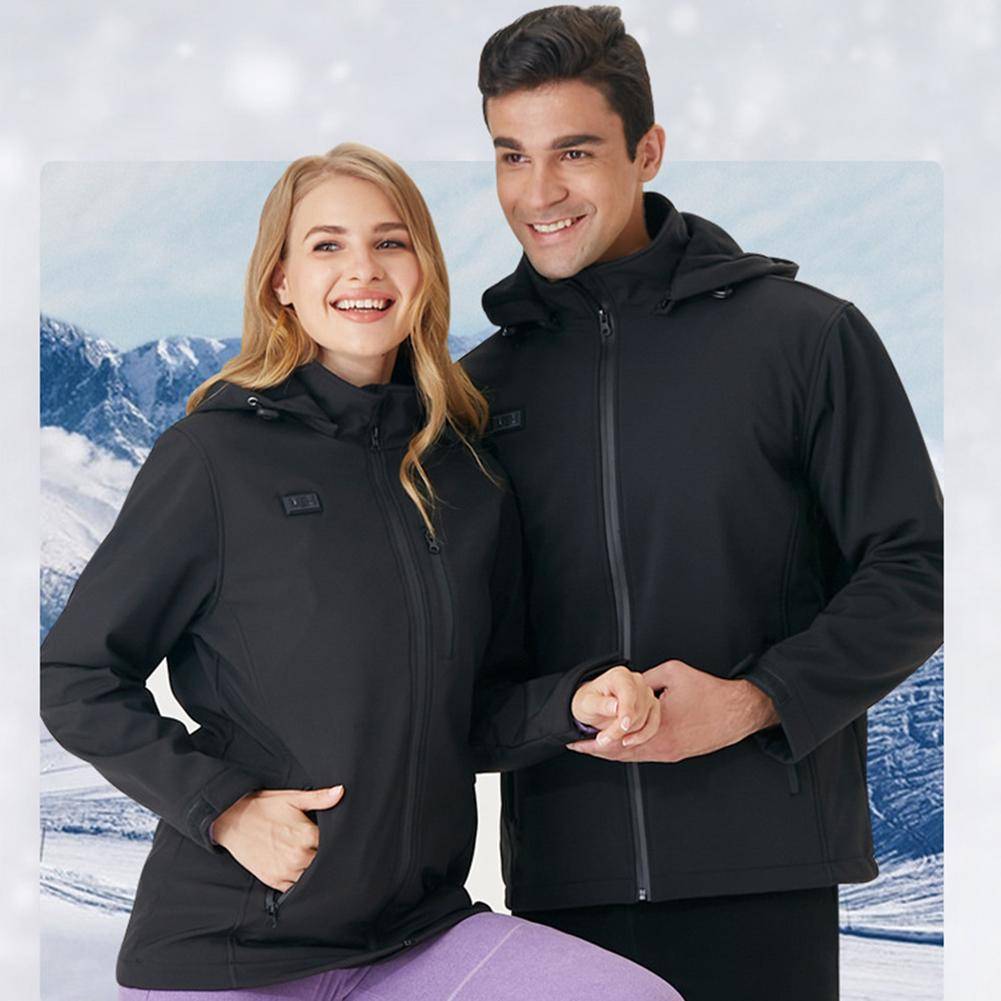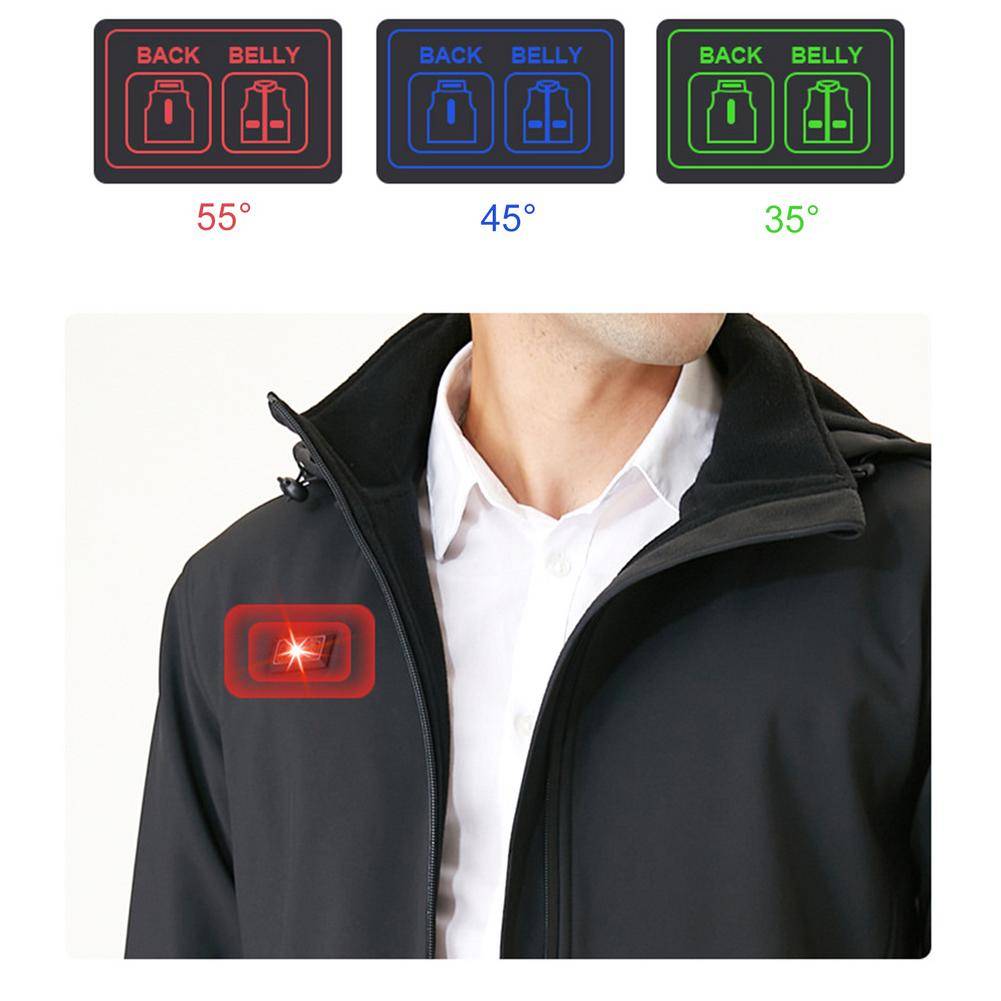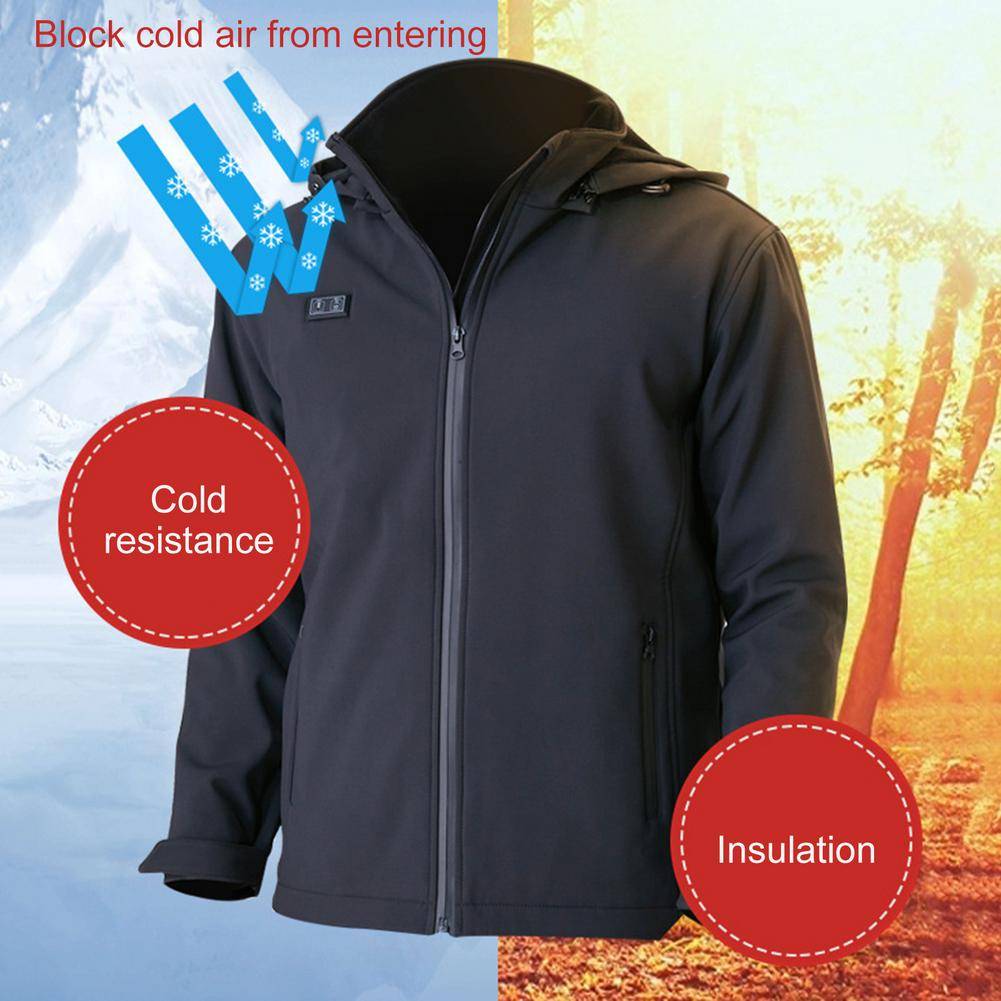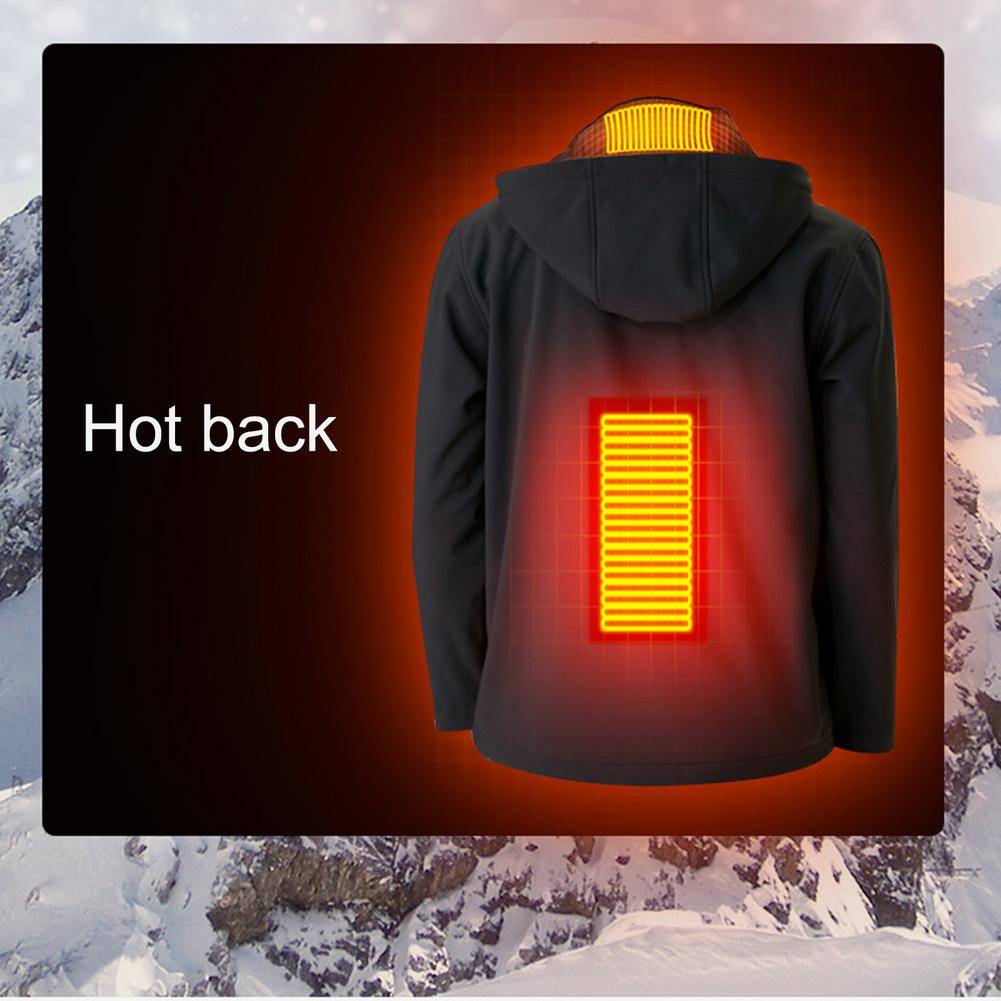 *Manual measurement, please allow an error of ±2cm/*

MEN:
S: Shoulder Width 46-Bust 54-Waist 52-Swing Circumference 52-Sleeve Length 59-Garment Length 71
M: Shoulder Width 48-Bust 56-Waist 54-Swing Circumference 54-Sleeve Length 60-Garment Length 72
L: Shoulder Width 50-Bust 58-Waist 56-Swing Circumference 56-Sleeve Length 61-Garment Length 73
XL: Shoulder Width 52-Bust 60-Waist 58-Swing Circumference 58-Sleeve Length 62-Garment Length 74
2L: Shoulder Width 54-Bust 62-Waist 60-Swing Circumference 60-Sleeve Length 63-Garment Length 75
3L: Shoulder Width 56-Bust 64-Waist 62-Swing Circumference 62-Sleeve Length 64-Garment Length 73
WOMEN:
S: Shoulder Width 38-Bust 48-Waist 44-Swing Circumference 49-Sleeve Length 59.5-Garment Length 61.5
M: Shoulder Width 40-Bust 50.5-Waist 46.5-Swing Circumference 51.5-Sleeve Length 60.5-Garment Length 62.5
L: Shoulder Width 42-Bust 53-Waist 49-Swing Circumference 54-Sleeve Length 61.5-Garment Length 63.5
XL: Shoulder Width 44-Bust 53-Waist 55.5-Swing Circumference 51.5-Sleeve Length 56.5-Garment Length 62.5
2L: Shoulder Width 46-Bust 58-Waist 54-Swing Circumference 59-Sleeve Length 63.5-Garment Length 65.5
3L: Shoulder Width 48-Bust 60.5-Waist 56.5-Swing Circumference 61.5-Sleeve Length 64.5-Garment Length 66.5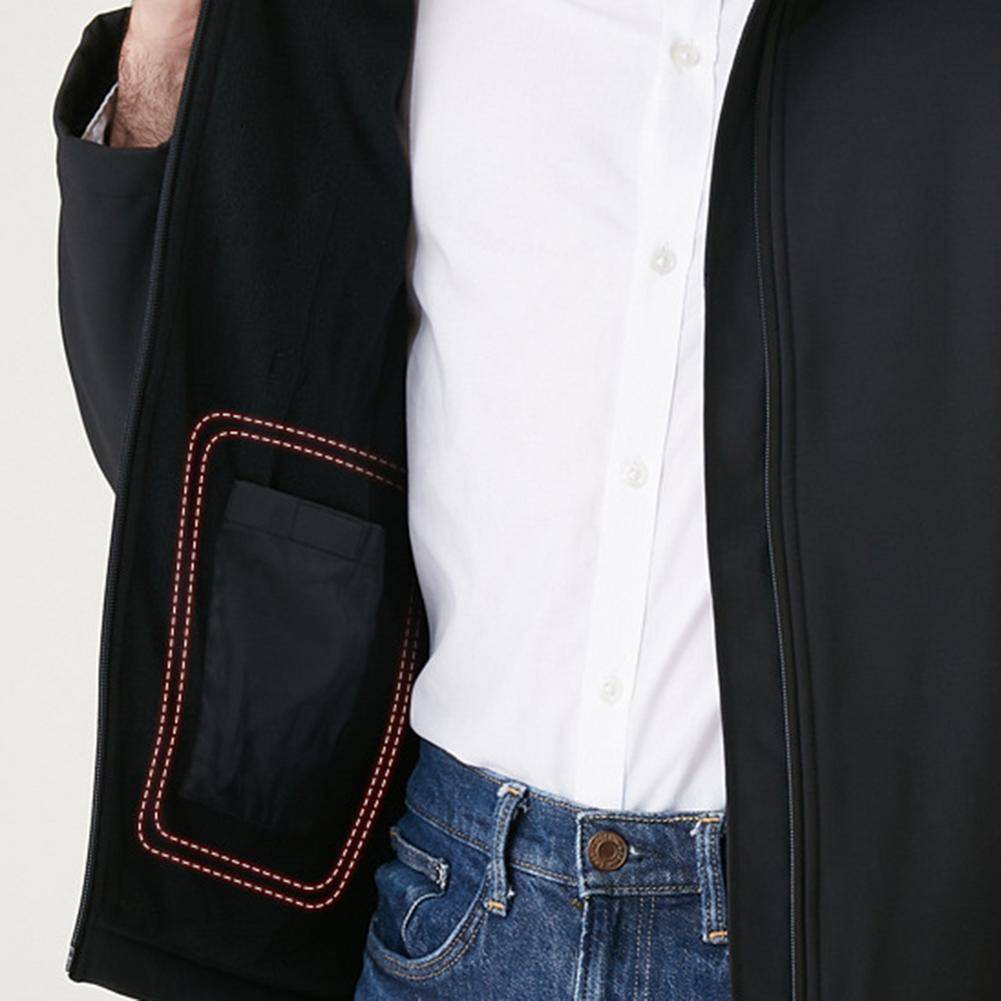 USB port power bank pocket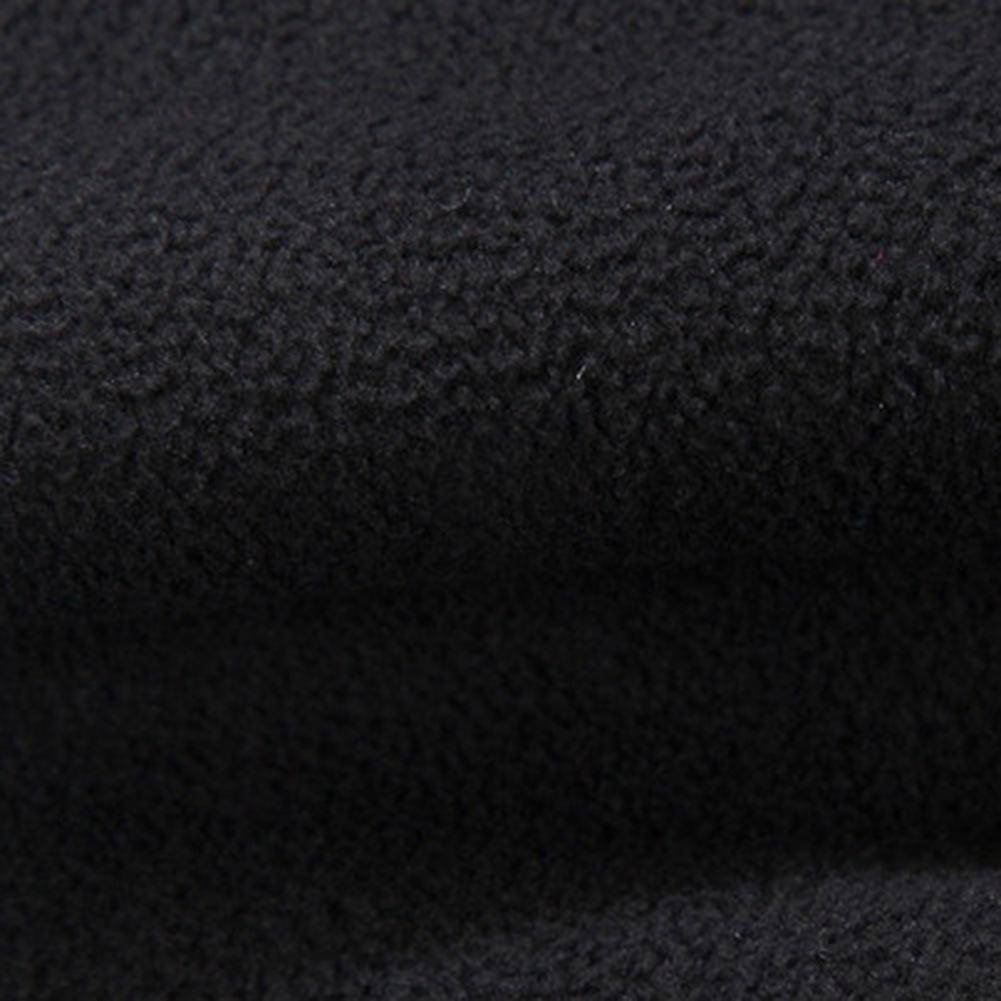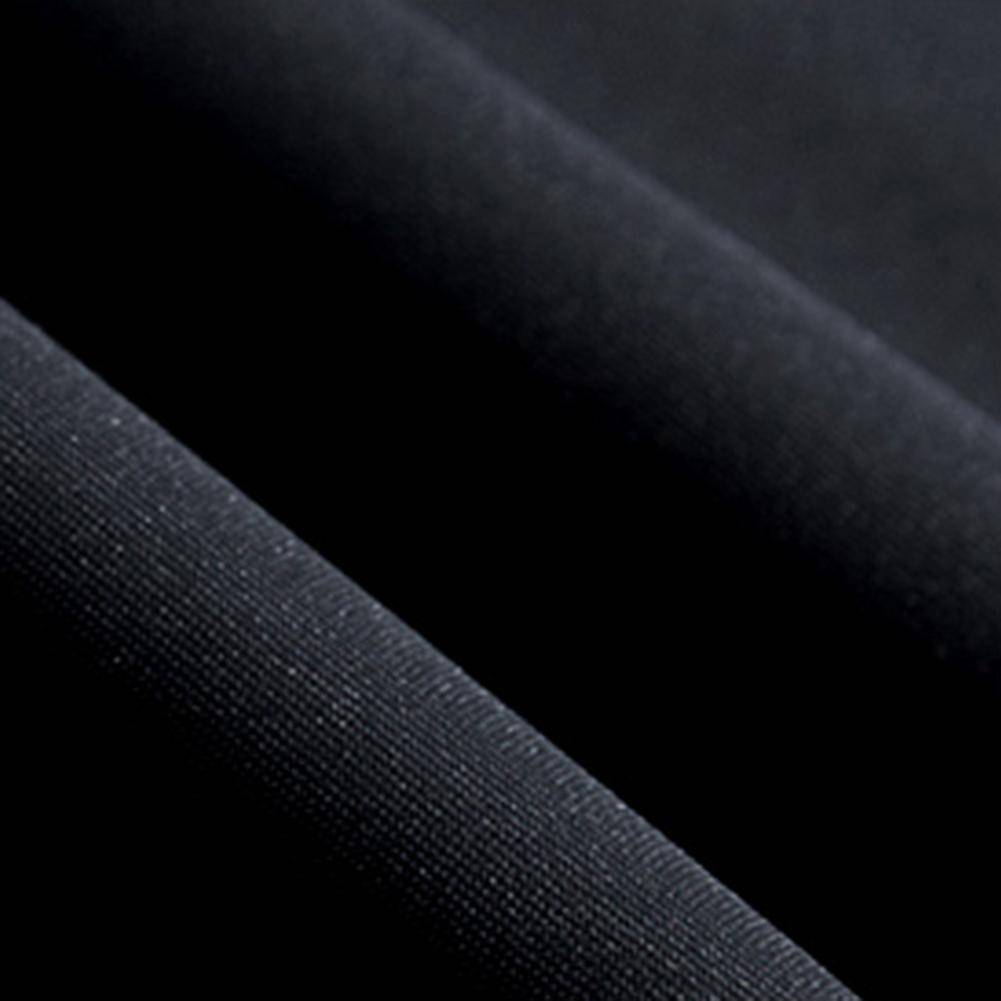 Thickened four-way stretch polyester fabric